Today we are releasing our Asset Parser for public use. This free online tool created by the MediaStorm production and development staff generates a list of all image, video and audio files used in a project.
When it's time to color correct photography, rather than scanning the timeline for image names, we use the Asset Parser to create a quick list. These file names can then be copy-and-pasted into Apple's Aperture or a similar application to locate the necessary photographs.
Here's an example of an asset list generated by the parser.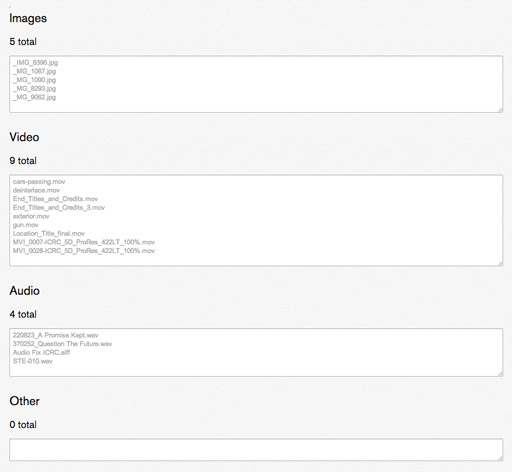 In addition to speeding up your color correction workflow, this list can be used as a guide for other tasks, such as manually archiving your work.
The Asset Parser works with both Final Cut Pro 7 and Premiere Pro 6.
Try using the Asset Parser with your project at player.mediastorm.com/tools/asset-parser.