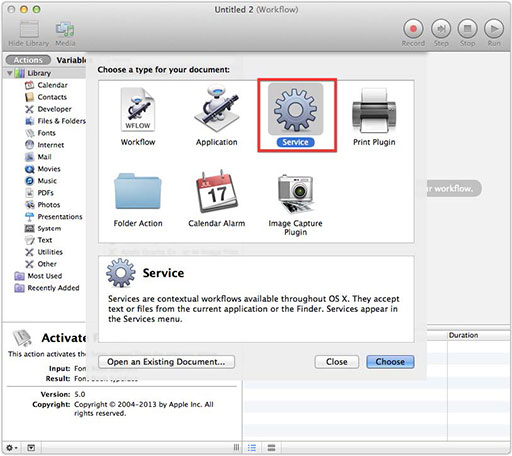 Sometimes when organizing assets you may want to add a word or two to a group of files. Fortunately, you don't need to do this manually as OS X provides powerful built-in automation tools.
In the Applications folder, open Automator.
When you open Automator, you'll be presented with several options. Double-click Service.