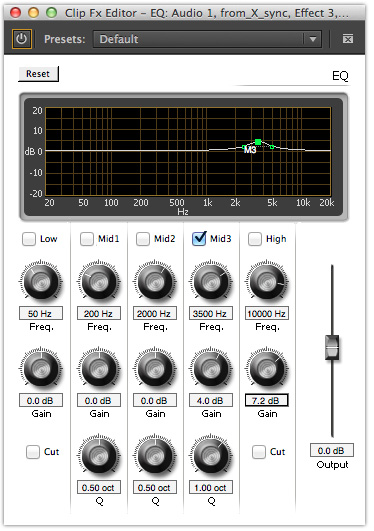 This article is part of a series of posts with tips and tricks from our producers' experience working with Adobe Premiere Pro CC
after years of working in Final Cut Pro. To read more about why we made the switch, check out this post.

---
A few weeks ago at a family function, I started chatting with the guy running the soundboard. I asked how could I make the vocal audio sound better.
He said, all things being equal, the trick was to add 3 or 4 dB at about 3500 kHz.
I'll walk you through how to do that in Premiere Pro.
First, from the Effects window, search for EQ.

Drag the effect on to the audio clip you'd like to change. Then, double click the audio selection so that it opens in the Source window.
In the Effects Control window you'll see all of the EQ options.