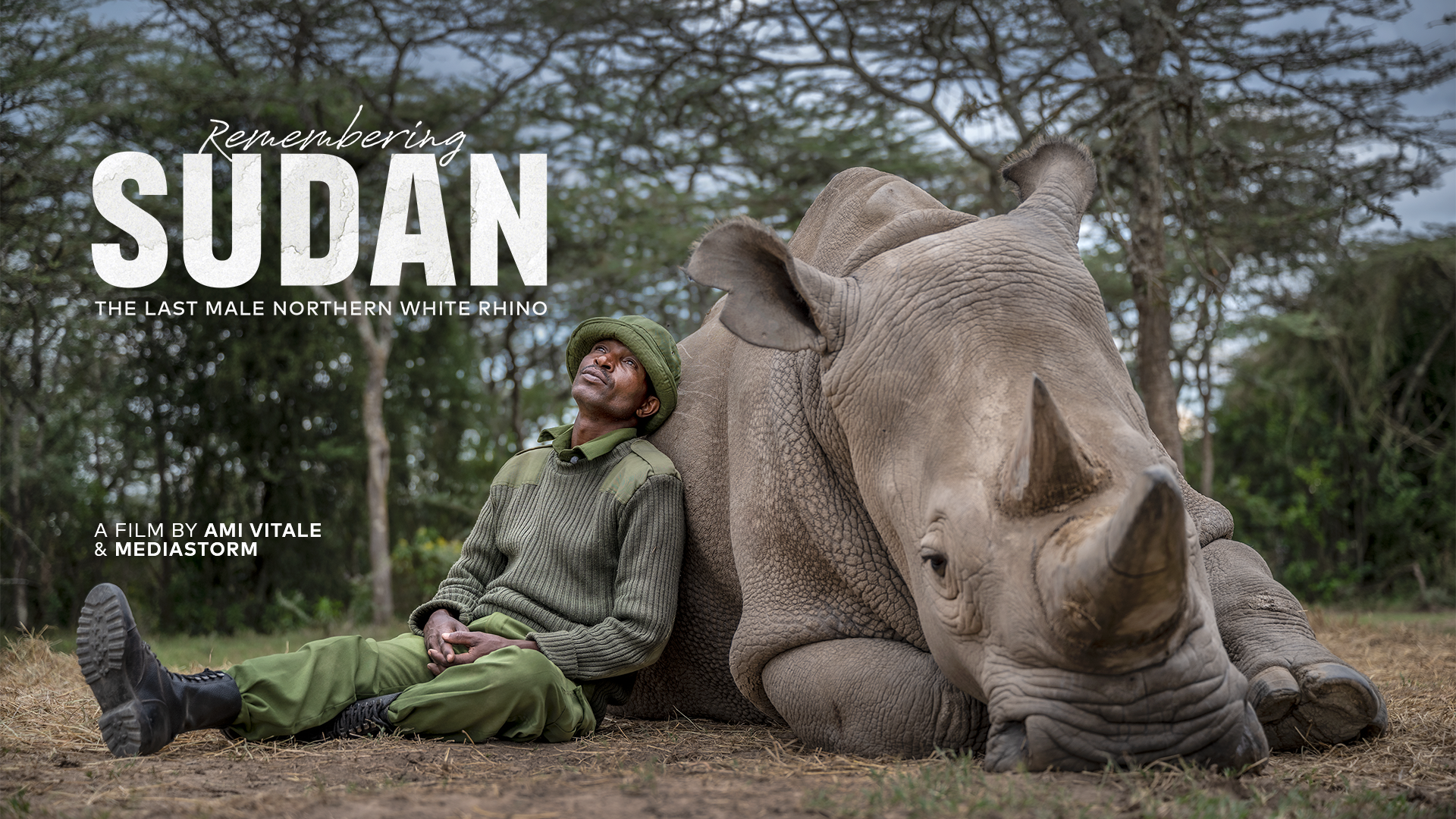 Remembering Sudan, a film by Ami Vitale and MediaStorm, documents the potential extinction facing Northern White Rhinos and the heartbreaking story of caretaker Zacharia Mutai.

More about the film:
Zacharia Mutai was devastated the day he lost his best friend Sudan. Sudan was someone he spent years with, someone he knew better than his own children, someone he loved. This death was tragic, but not a surprise.
Zacharia, the head rhino caregiver at the Ol Pejeta Conservancy in northern Kenya, was caring for the last remaining northern white rhinos on the planet. His friend Sudan was the last male rhino of this species.
Sudan, 45 years-old, was gentle, hulking and otherworldly. His final moments were eerily quiet—just the sound of the rain falling, a single bird scolding, and the muffled sorrow of his caretakers.
But this is not just the story of Zacharia's loss or of the death of a rhino. This is the story of the death of a species. A loss of such magnitude is a loss for all of humanity. Without these creatures, we suffer more than just the loss of ecosystem health. We suffer a loss of imagination, a loss of wonder, a loss of beautiful possibilities.
In Remembering Sudan, photographer and filmmaker Ami Vitale documents the heartbreaking crisis facing the northern white rhinos and keepers like Zacharia Mutai who sacrifice so much to protect them.
After Sudan's death in 2018, only two northern white rhinos remain, both females. Through Zacharia's story, Vitale explores efforts to protect these rhinos as well as the groundbreaking scientific developments aimed at bringing the species back.
How did we arrive at the point where such desperate measures were necessary? It's astonishing that a demand for rhino horn based entirely on misinformation has caused the wholesale slaughter of a species. At the same time, it is encouraging that a disparate group of people have come together in an attempt to save something unique and precious, something that if not saved, will be gone forever.
Go to olpejetaconservancy.org and Biorescue.org to learn more about saving and protecting these endangered species.