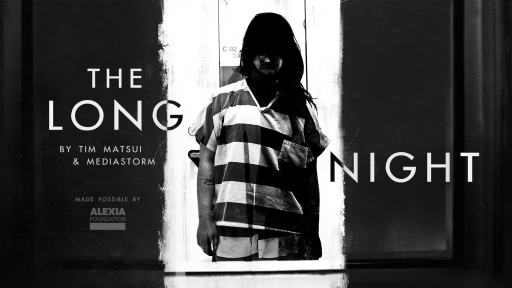 MediaStorm is delighted to announce that The Long Night, our feature-length collaboration with multimedia journalist Tim Matsui funded by the Alexia Foundation, was named Best Use Of Multimedia in NPPA's 2015 Best Of Photojournalism Multimedia contest. The project was also recognized with first place in the Documentary Multimedia Story category. The Los Angeles Times' Product of Mexico was awarded second place in the category while third place went to The Denver Post's Trying to Live, Trying to Learn.
MediaStorm was awarded second place in the Multimedia Portfolio category for Hungry Horse: Legends of the Everyday, The Long Night, Japan's Disposable Workers, The Last Chapter, Coney Island Jay and Inside Tracks. The Denver Post took first place in the category, while St. Paul Pioneer Press and the Los Angeles Times received third place and honorable mention respectively.
For a full list of this year's winners see the NPPA BoP winners list. Congratulations to this year's winners.