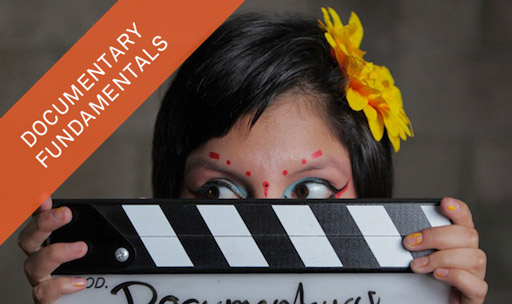 Documentary Fundamentals @ UnionDocs
This nuts-and-bolts professional development series is designed for the beginning or intermediate documentary filmmaker. Documentary Fundamentals @ UnionDocs is a six-week course culminating in a certificate of completion. Registrants can also attend individual sessions.
Sundays, 7:30pm – 9:30pm, April 21 – June 2
(excluding May 26 in observance of Memorial Day weekend)
Schedule
$20 per session or $100 for series and certificate (general public)
$15 per session or $75 for series and certificate (bodega passholder & partners)
Click here to purchase a Series Pass. Enter the code "SeriesPartner" to receive a 25% discount, allowing you to attend all 6 sessions for only $75.
For individual sessions, please visit www.uniondocs.org and enter the code "Collaborator" for a 20% discount, or $15 for each session
About UnionDocs
UnionDocs (UnDo) is a Center for Documentary Art that generates and shares big ideas.
We bring together a diverse community of experimental media-makers, dedicated journalists, critical thinkers, and local partners on a search for urgent expressions of the human experience, practical perspectives on the world today, and compelling visions for the future.
UnDo and Do Up!
Learn more at www.uniondocs.org.