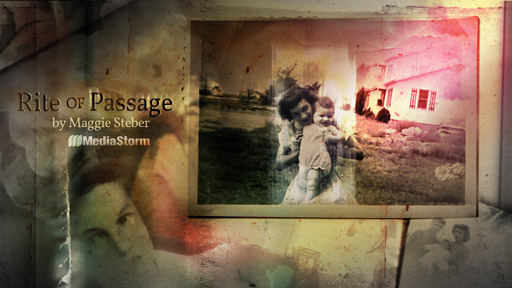 We are pleased to announce Rite of Passage by Maggie Steber has been selected as an Official Honoree in the Documentary: Individual Episode category of the 17th Annual Webby Awards.
The nominees in this category are The Flaming Lips – The Soft Bulletin by Pitchfork, The Roper by Lucid Inc, America the Gutted by GlobalPost, Out for Change by Ford Foundation and The Unseen Bean by Whole Foods Market.
The Webby People's Voice award is now open for these five nominees. Place your vote at http://pv.webbyawards.com/nominees.
Watch the nominees now…
The Soft Bulletin
The Flaming Lips offer an oral history of The Soft Bulletin, with intimate interviews examining the stories behind this modern classic.
The Roper
The Roper from Lucid Inc. on Vimeo: The true story of Kendrick, a young calf roper we met in Louisiana who dreams of one day making it to the Las Vegas rodeo finals.
America the Gutted
Out for Change
Out for Change: Perspectives from Across the Country from Ford Foundation on Vimeo: Securing equality for lesbian, gay, bisexual and transgender people is the civil and human rights cause of our generation. On Nov. 28, the Ford Foundation's Out for Change event presents some unique perspectives from the LGBT community. Individuals, couples and families from across the United States share their stories of struggle, inclusion and hope.
The Unseen Bean
The Unseen Bean: Roasting Coffee In The Dark from Dark Rye on Vimeo: Gerry Leary began life with less sight but more curiosity. He doesn't just get by either. He's become a craftsman, an entrepreneur, and a destination for the most particular coffee drinkers in Boulder, Colorado. There's other ways to take in your world other than sight. Watch Gerry.
In addition to the nominees in this category the Webby Awards named 10 additional nominees. See the full list of honorees.
Congratulations to this year's honorees. Best of luck to the nominees.
See the full list of 2013 Webby nominees at http://winners.webbyawards.com/2013/web/general-website/activism.