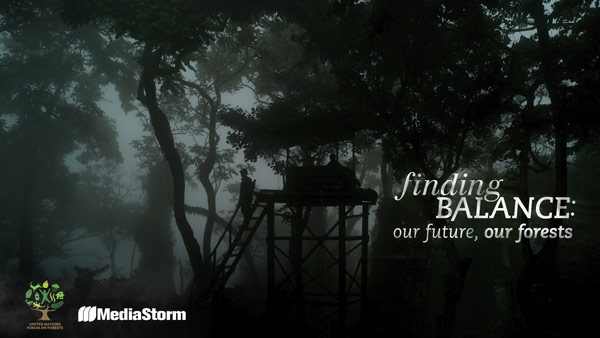 We are pleased to release Finding Balance: Our Future, Our Forests, produced in collaboration with the United Nations Forum on Forests (UNFF) for the upcoming Rio+20 United Nations Conference on Sustainable Development.
Part of the UNFF's mission is to change the way policymakers view forest-related issues. Previously forest preservation was considered an environmental issue. In order to create more lasting and far-reaching change, the UNFF believes it is necessary to also include social and economic values in discussions about forest preservation. Forests are, in many complicated ways, interconnected with the lives of people and cultures.
MediaStorm worked with UNFF to create a piece that shows the landscape view of this issue, including why forests are important, why they are under threat, what is at stake, and what might be the solution.