Brian Storm will be giving an overview of MediaStorm's educational offerings including the the MediaStorm Platform and Online Training.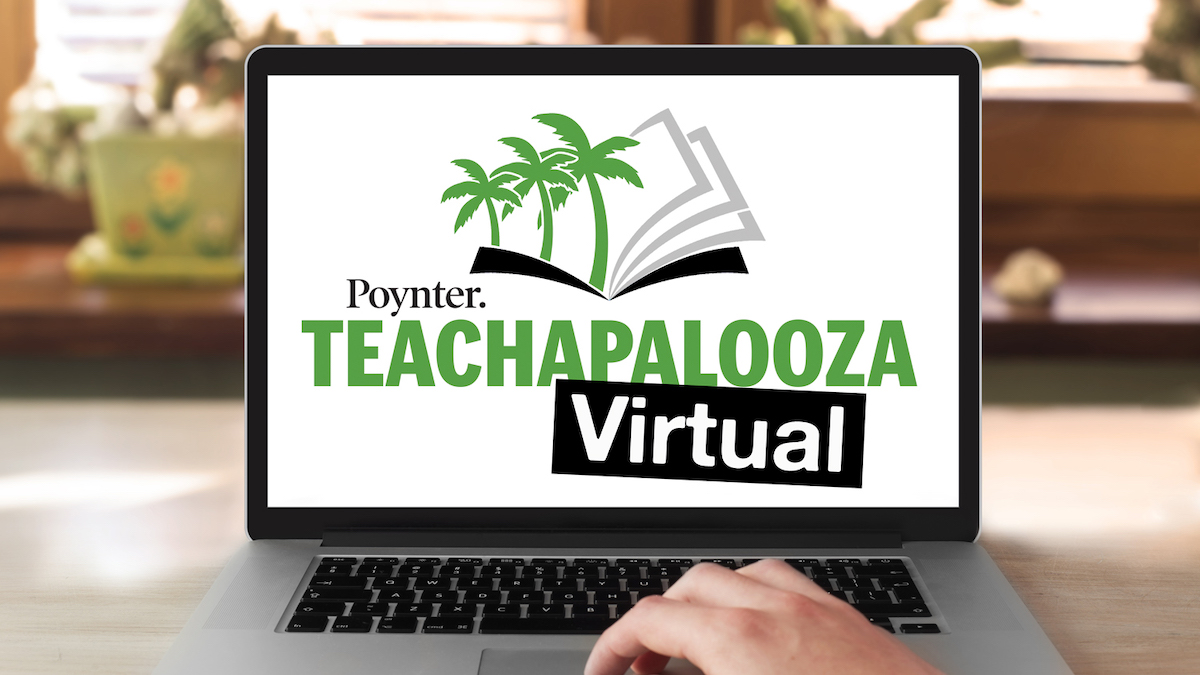 Online group seminar, June 4-5, 2021
Now in its 11th year, Teachapalooza is the place for college journalism educators to catch up, power up and reignite their passion for teaching. A successful virtual gathering in 2020 gave more educators the opportunity to attend, allowed for more guest instructors to tune in and share their wisdom, and provided a unique focus on the art of online teaching, so we will host a virtual version of Teachapalooza again in 2021!
Join us for two fast-paced days of relevant, cut-to-the-chase learning for journalism educators. We will record the sessions so participants can capture anything they miss in the live online session. Our plan is to bring you fresh, practical and specific teaching — exactly what you have come to expect from Teachapalooza.
Poynter Director of College Programming Barbara Allen will join longtime Teachapalooza Senior Faculty Al Tompkins as co-lead of Teacha 2021.

Teachapalooza alumni have come to rely on this community of teachers and its yearly meeting to help them navigate challenges, reconvene with friends and refuel with ideas for the coming academic year. Once you attend, you'll find that the Teachapalooza community supports you every step of the way.
Who are the instructors?

Al Tompkins is Senior Faculty for Broadcast and Online at Poynter. Al is one of America's most requested broadcast journalism and multimedia teachers and coaches. 

Barbara Allen is the director of college programming for Poynter. Before coming to Poynter, Allen spent nearly 10 years at Oklahoma State University as adviser to the school paper, The O'Colly, and as an adjunct professor teaching courses in multimedia reporting and public affairs writing. 

Guest faculty:

What is the schedule?
Join Tompkins, Allen and your other Teachapalooza colleagues virtually June 4-5, 2021. We will convene each day at 11 a.m. Eastern time for large group instruction, breakout sessions, chat forums and virtual networking. Day one will conclude at 6:30 p.m. and day two at 5:30 p.m. Session topics include the post-pandemic future for higher ed, the issues with objectivity, digital tools to make your life and teaching easier, talking with students about implicit bias and more. 

Click here for a full schedule.

What is the cost?
Tuition is $150. The deadline to apply is May 10, 2021.