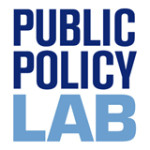 The Multimedia Journalist Fellowship with the Public Policy Lab (PPL) offers outstanding working professionals an opportunity to gain significant experience working on unique and challenging projects in the public sector.
The PPL is seeking a versatile multimedia journalist who can capture visual and audio content and create stories for multiple platforms. This role allows you to work closely with the project team (designers and social scientists), civic servants, and the public.

Position Details
Fellowship includes a $2,000 stipend
Approximately 2 days per week for a 4-week period, beginning in May 2014
Based in Dumbo, Brooklyn
PPL fellows will be expected to:
Gather information and stories through interview, observation, and research.
Shoot photos and record audio to capture stakeholder experiences and document the project process.
Edit and produce narratives for multiple platforms, such as presentations, digital channels, and print publications.
Deliverables might include short web films, photo collages, audio narratives, etc.
Work with team members to strategize and visualize potential design solutions.
Requirements
Strong interpersonal capabilities.
Undergraduate degree (B.F.A. or equivalent), or 3 or more years related experience and/or training, or equivalent combination education and experience.
Ability to adhere to project budgets and deadlines.
Candidates must be able to pass a criminal background check (as we may be interviewing children).
Must have access to or own necessary equipment (camera, computer, etc).
Apply
Please provide a current resume. Include two professional references.
Include a brief cover letter outlining your interest and experience specific to this fellowship. Tell why you are interested in storytelling within the public sector,and what kind of storytelling medium(s) you'd like to use.
Send relevant work samples, such as photography, audio, and/or films documenting human experiences. A website link is preferred.
Email your submission to Jennifer Rose, Design Director, at jrose@publicpolicylab.org by April 8th.
If you have questions, please email jrose@publicpolicylab.org.