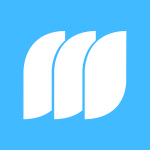 MediaStorm is looking for a passionate and motivated Director of Photography / Producer to create compelling films for our clients, workshops and publication.
This is not an entry level position. The ideal candidate will have extensive visual reporting experience and proven examples of high quality filmmaking. This position is based in Brooklyn, NY and requires extensive travel.
Application deadline is Friday, October 4th.
Description
MediaStorm Director of Photography / Producer will:
Shoot and edit films
Develop story ideas
Participate in client and production planning meetings
Teach visual storytelling and lead original reporting efforts at our workshops
Write blog posts about the latest trends and gear
Qualifications
The successful applicant should have:
Experience shooting with HDSLRs is a strong plus.
A passion for visual storytelling
Ability to collaborate with a diverse team
Ability to self-manage and meet aggressive deadlines
Ability to work virtually and to travel as necessary
At least five years of experience in visual storytelling
Knowledge of Premiere, Aperture, Photoshop.
Interested candidates may submit their application online.