Today's post is from Samia Khan, MediaStorm's Director of Partnership Development. 
---
One of the questions I am often asked is "what is the impact of MediaStorm's films?" It's a reasonable question. After all, we ask clients to invest their time and resources into a project that simply unfolds. We ask our clients to trust us and to understand that no matter what happens, we'll deliver a product that tells their story like none other. It's a lot to ask. We get that. So we've made a commitment to measure impact, to develop metrics that help us answer that fundamental question – "why should I invest my limited resources in a MediaStorm production?"
In the coming weeks, you'll see the results section of our most recent project, H-Town Stories for Neighborhood Centers Inc., packed with data. We'll tell you how many people attended the film premiere on September 18th; how many people were moved to sign up as volunteers as a result of the film; whether any dollars were raised. We know we live in a world obsessed with numbers so we'll jump on that bandwagon too.
But what I won't be able to describe is the sense of connection, empathy, and love that took place at Sundance Cinema on September 18th. I won't be able to accurately describe how moved everyone was by the stories they saw, and how inspired they were by the families portrayed in the films.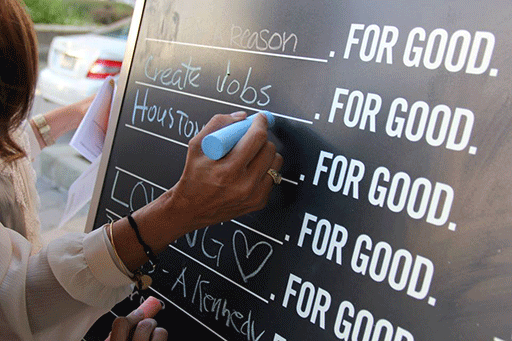 Thursday was punctuated by key moments that are hard to describe, though I'm going to do my best to put into words what can really only be felt. Like the moment that an audience member got up to thank Syed Bukhari for sharing his story and reminding her that – despite its many imperfections – America is still a country she can be grateful to call home. Or the moment when an audience member commended the Greer girls for their dedication to their mother, telling them that they did the right thing. One of my personal favorite moments was when the woman sitting next to me, Kyle, a Neighborhood's supporter, said "I just want to hug everyone". We all laughed, knowing that's exactly what she meant.
So how do you measure that kind of impact?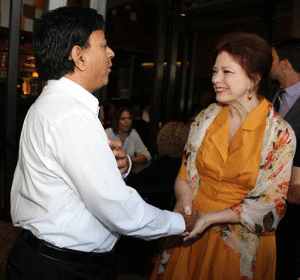 Angela Blanchard, CEO of Neighborhood Centers Inc., suggested we create a new metric—that we measure impact in units of love. The gift that Neighborhood Centers gives its communities is the gift of love, inclusion, and compassion. They give the gift of the third place. And if we could measure those units of love, they'd have it in spades.
What I learned last night about MediaStorm, about what makes our work so special, is that it impacts the place inside each of us that connects us to our shared humanity. It asks that we step out of the daily grind and reflect on our own life experiences, and wonder how to make a positive contribution.
What happens next is hard to measure. I truly don't know how to create an unbiased experiment that evaluates the "effectiveness" of our work; or how to derive a model that shows the causal relationship between our films and positive social change (that doesn't mean I'm not going to try!)
For now, I'll take up Angela's challenge to forget the numbers for a second and focus on measuring the units of love and compassion our films inspired. And if last night was my first experiment, I'll say the results were overwhelmingly positive and statistically significant to boot.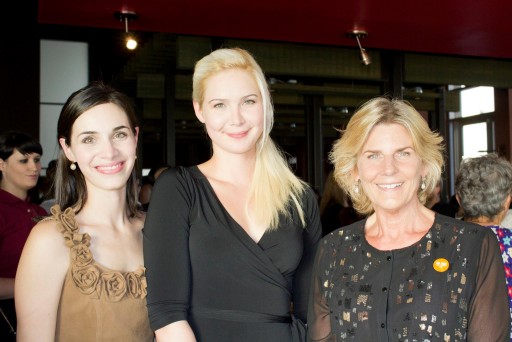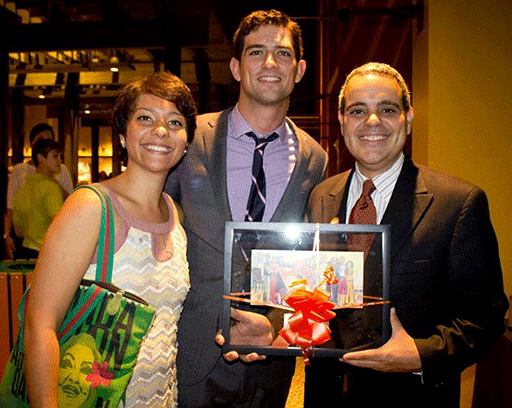 View more photos from the premiere on Flickr and Facebook.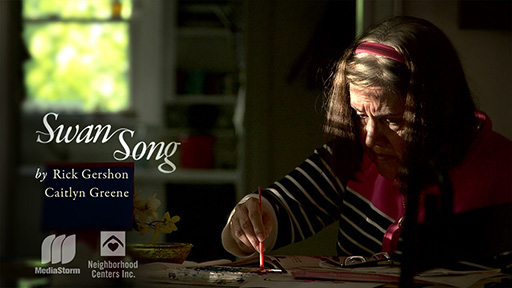 Swan Song is the story of The Greers, a 3-woman unit of mother and daughters nicknamed "The Greer Girls." When Marilyn is diagnosed with dementia at age 58, her daughters refocus their lives to care for her during her most precious years. They try to juggle it all until they are forced to make a heartbreaking decision.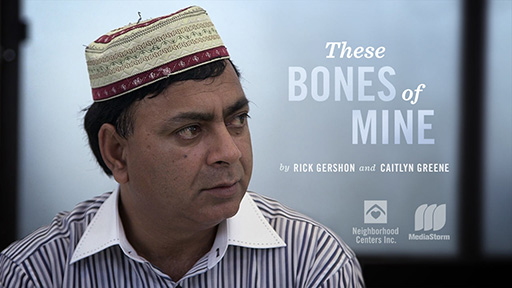 These Bones of Mine is the story of Syed, the black sheep. When he told his family he wanted to convert to a minority sect of Islam, they put a warrant out for his murder. He survived the horrific attempt at his life, but that is only the beginning of his story.