This article is part of a new series of posts with tips and tricks from our producers' experience working with Adobe Premiere Pro
after years of working in Final Cut Pro. To read more about why we made the switch, check out this post.
Today's post was written by MediaStorm producer Eric Maierson.
---
A neat new feature in Premiere Pro

is the ability to copy and paste a range of clips (or one clip) without first having to use the Razor Tool (C).
To do this simply mark an In (I) and Out (O) on your timeline.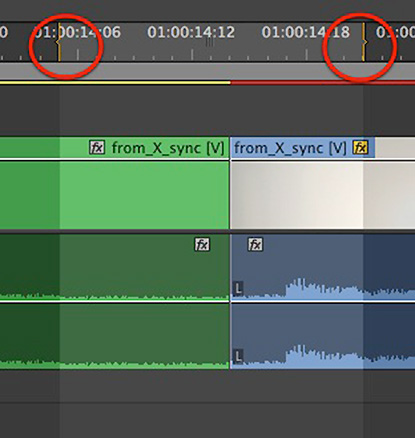 Then, Copy (Command-C) and Paste (Command-V).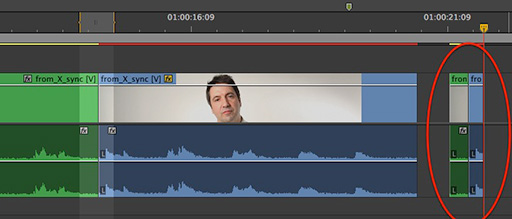 Super easy, super helpful.
Note that if a clip is already selected, you'll simply copy and paste whatever is highlighted, not the range indicated by in and out marks. Use Command-Shift-A to first deselect all clips.
---
To learn more about how our producers are using Adobe Premiere Pro see our other blog posts on the topic. Also, follow our producers' twitter feed @PrProShortcuts for Premiere shortcuts.
To learn more about our production style, you can purchase a copy of our Post-production Workflow. Readers who purchase our current Final Cut Pro and Aperture workflow automatically receive the Premiere workflow when it is released.
MediaStorm offers several online and in-person training opportunities at mediastorm.com/train.
Have you made a recent switch in your editing software? Let us know about it in the comments below.