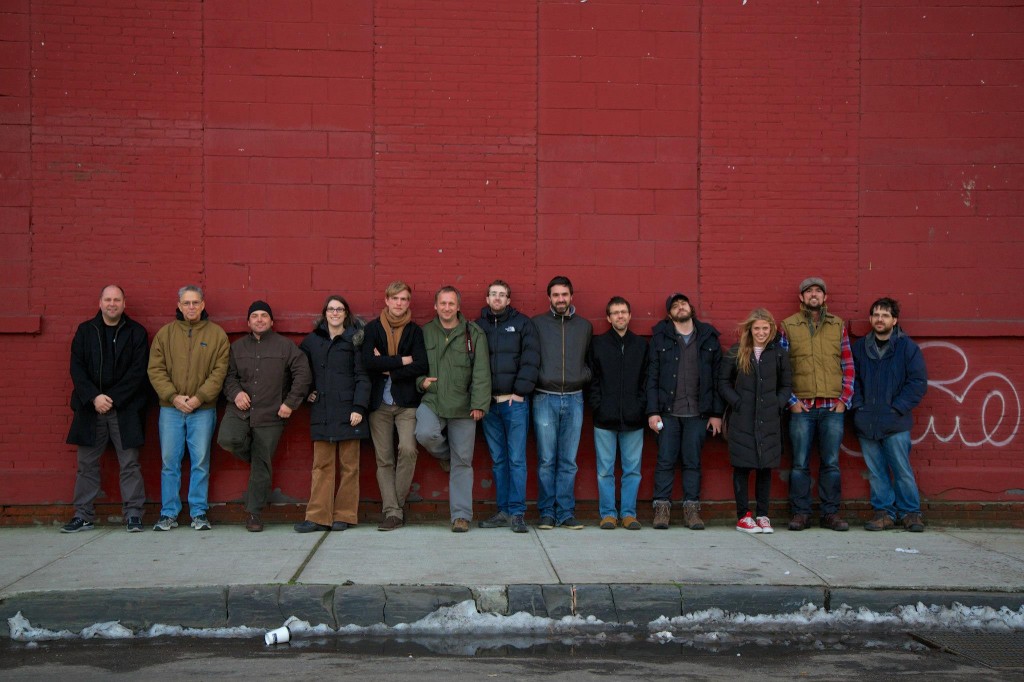 Apply now to reserve your seat in our first workshop of 2013, the MediaStorm Methodology Workshop held January 14-18.

About the MediaStorm Methodology Workshop
Whether you are a creative leader, an educator, an entrepreneur looking to start your own media company, or a professional interested in learning how to build a foundation for timeless, impactful multimedia, the MediaStorm Methodology Workshop is the right opportunity for you.
The workshop continues to inspire and challenge industry professionals through its rigorous sessions with MediaStorm staff. See what previous participants have said about their experiences.
The Classroom
The methodology workshop gave me time to stop and step into a different way of seeing journalism. I came away inspired by what's possible if we commit to a different way of thinking about stories.
–John Temple, Managing Editor, The Washington Post
The MediaStorm Methodology Workshop is a five-day intensive workshop held at MediaStorm's studio in Brooklyn, NY. The workshop is led by MediaStorm founder, Brian Storm, with individual sessions taught by full-time staff members.
Our workshop size is always small (under 15 attendees) to ensure that sessions are lively and personal.
What You Will Learn
You will learn both the operational and creative processes that support the creation of some of the best cinematic narrative projects produced today. And the material will be presented with warmth, humor and a genuine interest in turning the tables to learn what you think about how they do what they do.
–Patty Caya, Digital Media Producer
When you leave the MediaStorm Methodology Workshop, you will know how to:
Optimize the creative workflow
Efficiently and appropriately showcase multimedia work on the web
Seek out the essential skills needed to produce effective multimedia
Create the right graphics packages for your cinematic narrative
Approach basic web design and interactivity
Encode for and distribute on various platforms
Syndicate and fund your projects
Get others on board with your project
All workshop participants will receive a free one-year all access subscription to our online training videos and a license for our Final Cut 7 and Aperture Workflow.
See what previous participants have to say about the MediaStorm Methodology Workshop.

2013 Workshop Dates
MediaStorm provides intensive, hands-on educational experiences through our One-day, Methodology, Storytelling and Traveling Workshops. We'll be offering the following courses in 2013:
Applications are now open.

About Our Workshops
MediaStorm offers an array of in-person workshops and online training opportunities to meet your learning needs.
MediaStorm One-day Workshop
One-day overview session focused on the art of digital storytelling.
MediaStorm Methodology Workshop
This workshop is tailored to professionals who want to integrate MediaStorm methods into their curriculum or approach to storytelling.
MediaStorm Storytelling Workshop
Collaborate with a team to research, shoot and produce a documentary project in just one week. Work as a field reporter, editor or observer as part of crew dedicated to the telling of one story. See products from previous MediaStorm Storytelling Workshops.
Online Training
If you're not able to join us in Brooklyn this year, consider signing up for a one-year subscription to our Online Training. Pay just one fee for more than six hours of video tutorials with MediaStorm staff on reporting and post-production.
We hope you can join us for another great year of workshops in 2013!
Stay Connected
To be the first to know about new MediaStorm training opportunities sign up for the MediaStorm newsletter. You can also follow us on Twitter, Facebook, and Google+.