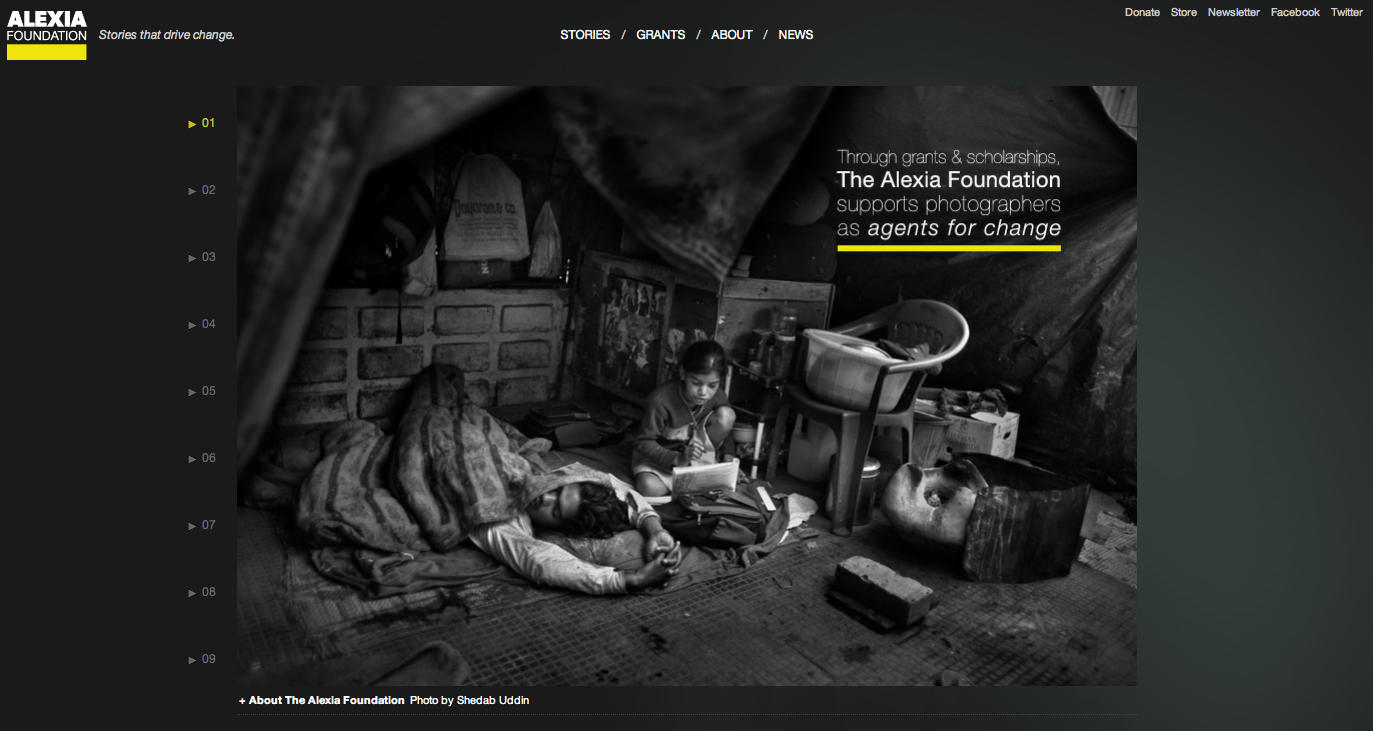 The Alexia Foundation has launched a new website and a new grant competition. These developments demonstrate the foundation's continued commitment to its mission of promoting stories that drive change and to remaining at the forefront of documentary journalism.
The newly redesigned AlexiaFoundation.org showcases the foundation's expansive archive of in-depth stories. The more than 90 stories featured on the site provide a critical perspective on social injustices spanning 21 years. It is a rich resource that will inform and inspire for years to come with stories by photographers such as Walter Astrada, Bharat Choudhary, Ami Vitale, Louie Palu, Marcus Bleasdale and many more.
The Global Women's Initiative will support visual journalists documenting the abuse of women worldwide. The initiative will kick off by awarding the Alexia Women's Rights Prize this summer, and culminate in the Global Women's Initiative symposium and exhibition in New York City, in the fall of 2013.
Explore the site. Immerse yourself in the the stories and images and learn more about the Global Women's Initiative at AlexiaFoundation.org.
And, if you find your time on AlexiaFoundation.org worthwhile, please share the Website and help us continue to foster cultural understanding and world peace through photojournalism.
Go to AlexiaFoundation.org now.