We are excited to welcome Caitlyn Greene and Tucker Walsh as our Fall 2011 Interns.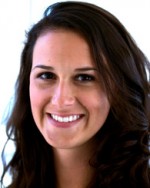 Caitlyn is a recent graduate of UNC Chapel Hill where she studied visual communication, Spanish and Business Administration. She was most recently a videographer and lead video editor for Coal: A Love Story, an interactive film produced as part of News21. She is currently in post-production on her honors thesis project called Immortal, a non-traditional documentary about our obsession with not dying. During her time at UNC, Caitlyn worked on award-winning team projects in Mexico, India, Bangladesh and Argentina as a photographer, videographer and video editor. Her work has been recognized by the Hearst Foundation, College Photographer of the Year, National Press Photographer's Association and North Carolina Press Photographer's Association. She is especially excited about the intersection of art, journalism, cinema and technology in storytelling.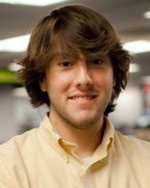 Tucker is a visual storyteller working in multiple mediums to tell visceral, intimate stories for online audiences.
He recently completed an internship with the multimedia department at NPR, where he was nominated as Senior Photo/Video Editor for Internship Edition, a thirty minute web video that features interns' documentary stories. Prior to that, he shot and produced over thirty videos for The Washington Post during a spring internship.
Tucker's work has been displayed in the Newseum Museum and has been recognized by College Photographer of the Year, FotoWeek DC and the National Press Photographers Foundation.
He is a contributing editor for The Digital Naturalist, a blog dedicated to promoting and improving digital storytelling for NGO's and advocacy groups.
Last fall, Tucker studied photography at the Salt Institute for Documentary Studies. He is currently an undergraduate photojournalism student at the Corcoran College of Art & Design.