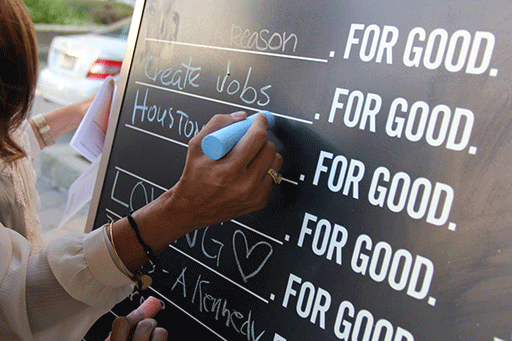 Post author:

Samia Khan

Post published:

September 23, 2013
Today's post is from Samia Khan, MediaStorm's Director of Partnership Development. 
---
One of the questions I am often asked is "what is the impact of MediaStorm's films?" It's a reasonable question. After all, we ask clients to invest their time and resources into a project that simply unfolds. We ask our clients to trust us and to understand that no matter what happens, we'll deliver a product that tells their story like none other. It's a lot to ask. We get that. So we've made a commitment to measure impact, to develop metrics that help us answer that fundamental question – "why should I invest my limited resources in a MediaStorm production?"
In the coming weeks, you'll see the results section of our most recent project, H-Town Stories for Neighborhood Centers Inc., packed with data. We'll tell you how many people attended the film premiere on September 18th; how many people were moved to sign up as volunteers as a result of the film; whether any dollars were raised. We know we live in a world obsessed with numbers so we'll jump on that bandwagon too.
But what I won't be able to describe is the sense of connection, empathy, and love that took place at Sundance Cinema on September 18th. I won't be able to accurately describe how moved everyone was by the stories they saw, and how inspired they were by the families portrayed in the films.