If you're like me, you probably take lots of pictures with your phone. Organizing thousands of images can feel overwhelming.
Apple has tried to makes this a seamless process with the introduction of iCloud and the new Photos app. As convenient as it is to automatically upload all your images to the cloud, Apple's service has one glaring omission. You can not delete individual pictures. It's an all or nothing solution.
So I've created my own workflow.
With my phone connected to my Mac, I use Apple's built-in utility Image Capture to download all pictures to a specified folder. I make sure to delete the images from the phone as I download, ensuring that I don't end up with duplicates.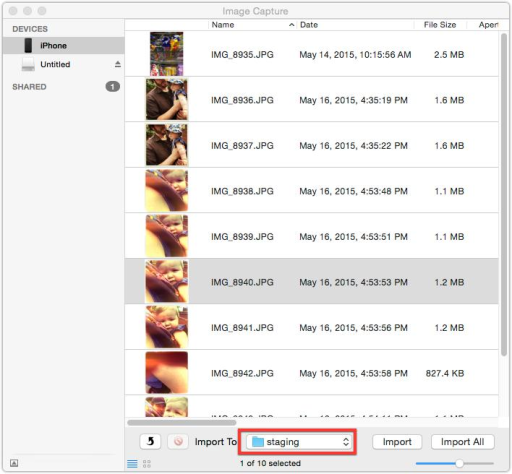 Next, I use Noodlesoft's Hazel ($29) to automate organization.
Hazel is a system utility that applies specified rules to a given folder. In this case, after I've downloaded my images to my pictures folder, I use two Hazel rules.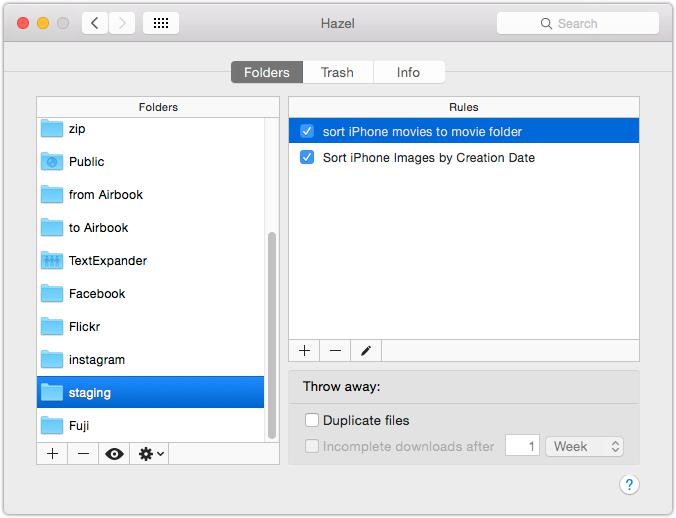 The first, automatically moves any downloaded camera movies to my movie folder.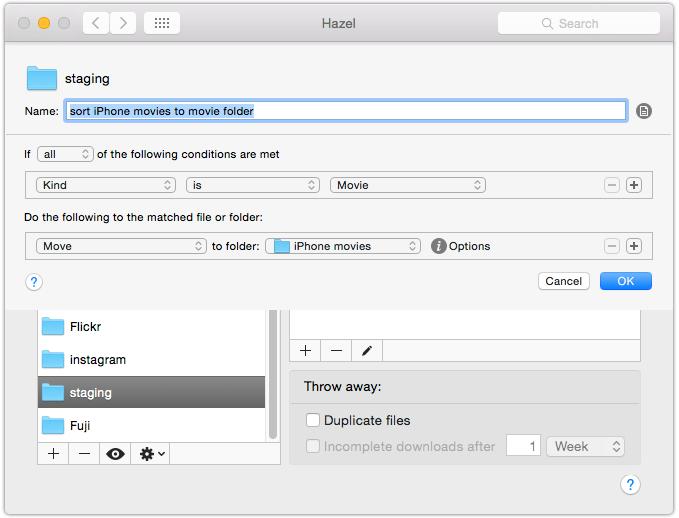 The second, automatically sorts JPG images with less than a 4000 pixel height in to a subfolder based on the month in which it was taken.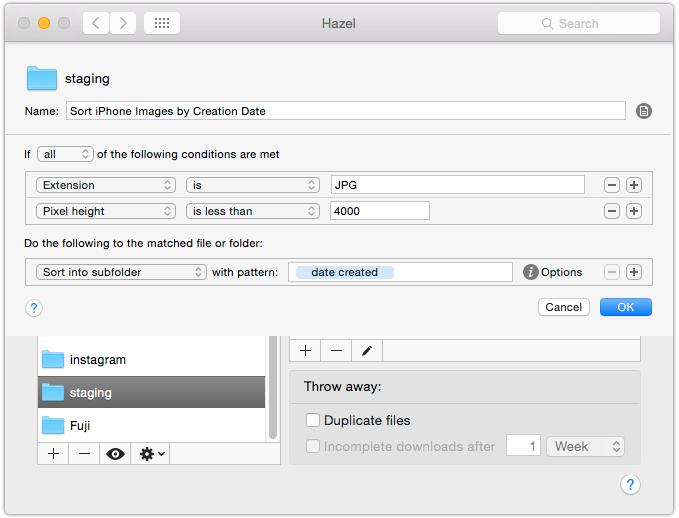 So my images are automatically organized like so: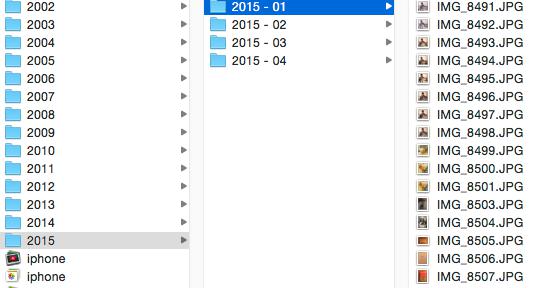 At the end of each month, I send myself an automated reminder to copy the last month's folder to Dropbox, where I keep my backup. To date, I've used about 12 GB. For $100 a year, I receive 1TB. Remember, these are camera photos, not RAW pictures.
To view my archive from my phone, I use Dropbox's wonderful free app Carousel, which alleviates the need to store all of my images locally, thus freeing up space.
Of course, there are lots of other great photo services available. Here's a recent roundup from The Verge.
I'd love to hear your strategies in the comments below.