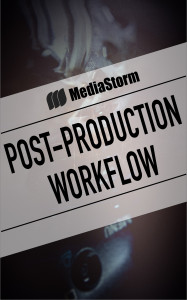 The full 200-step workflow MediaStorm uses with Final Cut 7 and Premiere Pro
is now available for purchase in Kindle stores
. Perfect for storytellers on the go, the mobile-friendly version of our Post-production Workflow covers our producers' step-by-step process, developed over seven years and more than 100 projects, to streamline the editing process and produce award-winning multimedia.
Also included with the workflow is a 60 page guide to using Aperture, Apple's photo editing software. The guide not only details how to use the program in conjunction with Premiere Pro CC but also offers extensive tutorials on how to enhance your images.
Purchase your copy on Amazon
.