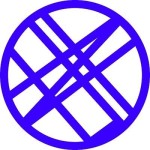 On Saturday, December 13th, 2014, UnionDocs will host "Multimedia Storytelling with MediaStorm" featuring our executive producer and founder Brian Storm. The workshop will begin at 7:30 pm in Brooklyn, New York. Tickets cost $20 and are available at UnionDocs.org.
Event Details
Citing work by MediaStorm which received numerous honors including five Webby Awards, four Emmys, and the first-ever duPont Award for a Web-based production, Storm will emphasize how storytelling continues to evolve as a result of technological innovations and an expanding media universe. The digital age gives filmmakers, documentary photographers and photojournalists extraordinary and unprecedented new ways to tell stories.
With this new ability, you can also exercise a greater level of authorship with your work. How can the long-form, in-depth visual storyteller satisfy both their journalistic and financial needs in this environment? Learn how to disseminate your work to create an impact on the subject, issue and hopefully society.