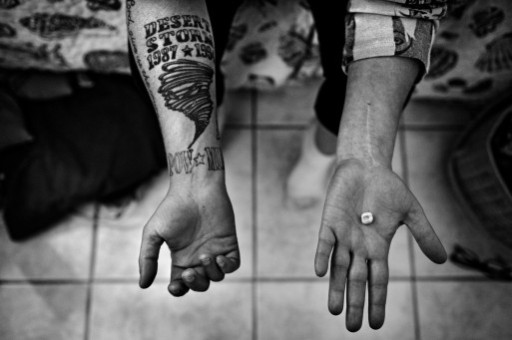 Today the Alexia Foundation announced the recipient of the 2014 Alexia Foundation Women's Initiative Grant: Mary F. Calvert, an independent photojournalist based in the United States.
Calvert will receive the $25,000 grant for her project, "Missing in Action: Homeless Female Veterans." Her work will focus on the Los Angeles region, where the largest concentration of homeless veterans live. She will examine the painfully slow response to this crisis by the beleaguered U.S. Department of Veteran's Affairs as well as the organizations that attempt to help these women. Calvert's aim is to put a human face on this neglected crisis by making compelling photographs of the women affected and allowing them to tell their stories in their own voices.
For more information on Calvert's project and the Alexia Foundation's mission to promote the power of photojournalism to give voice to social injustice visit AlexiaFoundation.org.