At MediaStom, we edit all of our transcripts in Google Docs. It's a great tool for real-time collaboration. When two people work on the same document, I can actually see my colleague's edits as they happen.
Recently, Google introduced a new feature, Add-ons. Think of them as extensions for Google Docs that work across all browsers.
To get started, in an open Doc select the menu Add-ons > Get Ad-ons…
A pop-up window will appear, displaying available add-ons.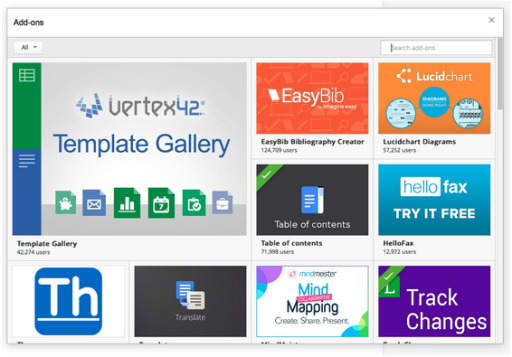 It's worth spending time here as there are many helpful ones but for this tutorial search for Table of Contents from LumApps.

Table of Contents provides an easy and efficient way to navigate long transcripts by allowing you to quickly jump between sections.
Click the Free button to install.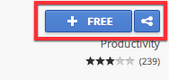 To use this Add-on, you must first format all section headers of your transcript to the Heading 1 format.
To do this, select your text and from the formatting pull down menu choose Heading 1.

Next, from the Google Docs menu select Add-ons > Table of Contents > Show in Sidebar.
On the left side of your document, you'll see a list of all of your transcript sections.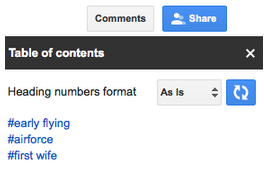 Simply click one to quickly navigate there.
Should you not see your headings, click the refresh button in the Table of Contents tab.
Very cool.