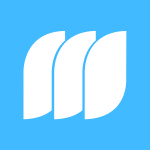 MediaStorm is looking for a passionate self-starter to help it launch and sustain the MediaStorm Platform – a digital storytelling and content management toolset created by and for visually sophisticated storytellers.
Interested candidates should submit their application online.
Description
MediaStorm has been using its Platform on a daily basis to package and distribute its content for over three years—proving the product is beyond MVP and ready for use by a wider audience. What we need now is someone to help us develop and execute a business plan and market strategy that will take the product to market.
This is an exciting opportunity to craft a new line of business for the company and execute a vision years in the making.
Requirements
Well versed in the online video platform market: We know there's a lot of competition out there, but we think we have something great on our hands. We need someone who knows this space inside out to help us clarify our unique value proposition and put it out to the rest of the world.
Strategic thinker: The MediaStorm Platform is a key enabler for MediaStorm's success as an independent content publisher. You will work closely with the Founder and Director of Partnership Development as well as the technology and design team to innovate on ways the Platform will continue to facilitate the company's success.
Great communicator: You will spend most of your time listening and talking to current and prospective clients. We need them to tell us what they love and hate about the product and how we can make it better. You will be maintaining key relationships we've spent years cultivating and you'll be developing new ones. You need to represent MediaStorm intelligently and passionately on all occasions. We're a unique company with a well-defined set of values. To understand how to position and sell the Platform, you need to understand and articulate who we are as a company. In short, you need to understand and believe in our mission and vision.
Multi-tasker who's comfortable with uncertainty: You're stepping into uncharted territory, so you must be ready for an adventure – and all the ups and downs that come with it. We expect you to be thinking strategically at a high-level, while executing on the details down in the weeds. We expect you to put all your efforts into a sales plan that may or may not work, and come back the next day with a positive attitude – ready to try it all over again.
Experienced self-starter: You should have a proven track record of success–either at a startup or an online publishing company. We define success in a multitude of ways; what we're looking for is someone who has thought carefully and strategically about taking a product or company to launch. We believe in process over outcome so we need you to show us how you did it, what you did, and what you learned.