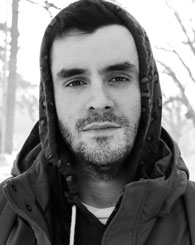 MediaStorm is excited to welcome Randall Rodriguez to our team as a Summer 2014 motion graphics intern.
Randall is a motion graphics artist with a ravenous appetite for art, information and storytelling. This appetite bred a desire to not only consume, but create the meaningful content that became a fixture in his own life.
Randall was born and raised in Orlando, FL. Drawn to street art and graffiti from a young age, he found his true home when he took his talent to the computer. Randall has worked developing motion graphics for nationally touring musicians RPM. He has also worked in television, being part of a creative team which successfully pitched multiple shows to major networks.
Randall earned his Bachelor's in Digital Art and Design from Full Sail University.