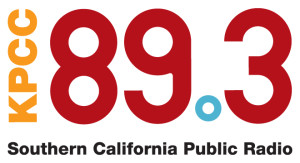 KPCC, Southern California Public Radio, is looking for two visual journalists to execute the station's digital photo and video news strategy. The positions are full-time based in Pasadena, CA.
Summary
This position will produce videos and photos to originate, complement and enhance the station's digital news content, on-air programming, events and other news and information activities. The Visual Journalist will also contribute to the station's news and public affairs information agenda by finding visual stories that can be developed across KPCC's radio, digital and other platforms. The position also includes a role in training and guiding station content staff in the production of visual materials for all digital platforms, editing incoming reporter visuals and recording and producing in-house videos on a quick turnaround.
Qualifications
High School or equivalent required. BA or MA in journalism/communication (including photography/videography training) preferred. In the absence of formal education we will consider equivalent experience.
3-5 years of experience editing and producing web/digital video content and preparing for publication
Experience with a wide range of camera and lens systems and experience using several different kinds of cameras
Experience training reporters and community contributors with diverse backgrounds and levels of technical expertise
Extensive experience with Photoshop and Final Cut Pro
Experience writing and editing for the Web or other digital platforms
Reel or portfolio of previous work
How to Apply
Apply online.