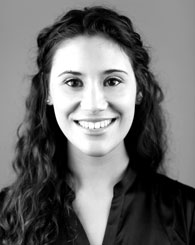 MediaStorm is excited to welcome Kathryn Carlson to our team as a Winter 2013 production intern.
Kathryn Carlson is a filmmaker and video editor from North Carolina. To her, documentary videography exemplifies immersive journalism and really becomes an emotionally educational experience.
Her video stories include a short documentary on a 13-year-old psychic that sees spirits, as well as an award-winning video of a sex worker in the Galapagos Islands.
She served as the Multimedia Apprentice at National Geographic Magazine, producing numerous projects for digital consumption during her six months there. Whether she's filming her own documentary on a house-broken deer, or piecing together a sizzle reel of photos taken over the last century, Kathryn delights in the challenge that each new project brings.
Kathryn graduated from the University of North Carolina at Chapel Hill with a BA in Photojournalism. You can view her portfolio at www.kathrynlcarlson.com.