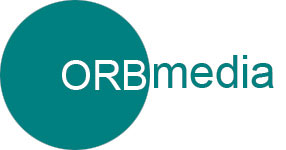 ORBmedia is looking for a Managing Editor/ Executive Producer to run a special six month project. Candidates will have the opportunity to work with a journalism start-up in the process of generating sample stories.
Over a six month project you will:
Develop varied processes for story development and execution
Build a team to make this happen, and
Fully report and produce 3-5 sample stories (number to be discussed during negotiations)
The project is based in Washington, DC. Candidates do NOT have to be DC based, but be willing/able to spend parts of the project there. Experience running projects/teams and having a culturally and ideologically open mind are the most important qualities.
For more information view the job posting on MediaBistro.
Apply Now
Application deadline is November 1st, 2013. To apply send an email to careers@orbmedia.org with the following:
Your resume. Boring, yes, but very informative.
A cover letter. Be sure to tell why this opportunity appeals to you.
A sample of a journalistic work product you're proud of – and tell why you're proud of it.
About ORBmedia
ORBmedia is a digital, nonprofit journalism organization that fuses the best traditions and standards of public service reporting with the tools and reach of the digital era. ORBmedia's goal is to generate and deliver multi-media stories that will be relevant to, and resonate with, a diverse global audience.