How do you tell the story of a massive organization with a broad scope that brings resources, education and connection to hundreds of thousands of people throughout Houston and the Texas Gulf Coast? This was the challenge Neighborhood Centers Inc. brought to MediaStorm. With Swan Song and These Bones of Mine, we answer the question of why Neighborhood Center's work matters with intimate, cinematic narratives of the people they serve everyday.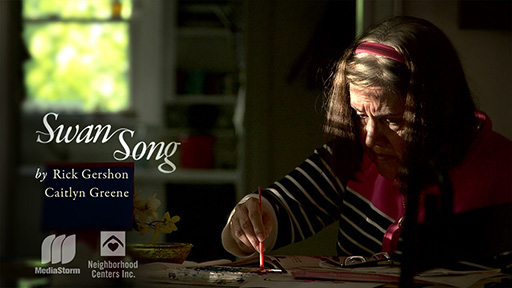 Swan Song
is the story of The Greers, a 3-woman unit of mother and daughters nicknamed "The Greer Girls." When Marilyn is diagnosed with dementia at age 58, her daughters refocus their lives to care for her during her most precious years. They try to juggle it all until they are forced to make a heartbreaking decision.
These Bones of Mine
is the story of Syed, the black sheep. When he told his family he wanted to convert to a minority sect of Islam, they put a warrant out for his murder. He survived the horrific attempt at his life, but that is only the beginning of his story.
Share your thoughts on our latest publication and client pieces in the comment section, on Facebook, and Twitter.