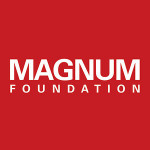 The Magnum Foundation is seeking an Editorial and Communications Associate who will work in two areas at the foundation: Communications and the Emergency Fund (EF) program. This is a 3-4 days per week position based in New York City. Payment is commensurate with experience.
Job Description
Under the EF Director's supervision, the Editorial and Communications Associate will:
Assist with grant-making logistics including the management of online application process and the evaluation of applications;
Coordinate with grantees to ensure delivery of projects;
Develop and edit visual narratives for the EF web site;
Conduct issue-based contextual research for photographic narratives;
Assist with special projects like exhibitions and event production;
Supervise supporting research assistants and interns.
Under the Supervision of MF's Communication Manager, the Editorial and Communications Associate will:
Manage Magnum Foundation's website content and social media feeds;
Maintain a digital archive of MF's projects; and
Assist with in-house design projects for a range of MF materials—online and in print.
Qualifications
At least 2 years of experience working in an editorial role for a news outlet or media-focused organization or comparable non-profit
Project management experience
Excellent writing and copy editing skills and attention to detail
Skilled in the following: Photoshop, WordPress Content Management System, social media platforms, and InDesign.
Apply
Submit your resume and cover letter as a PDF to eraynes@magnumfoundation.org with subject heading: "Associate Position". Applications will be reviewed on a rolling basis. Please include full contact information for at least two references.
About Magnum Foundation
The Magnum Foundation champions in-depth, independent documentary photography that fosters empathy, engagement, and positive social change. They support, train, and mentor the next generation of photographers and seek to increase the exposure of both historical and contemporary documentary photography in the digital age. An independent public charity, the Magnum Foundation carries forward the core values of Magnum photographers and sustains the practice of high-quality, long-form documentary photography.