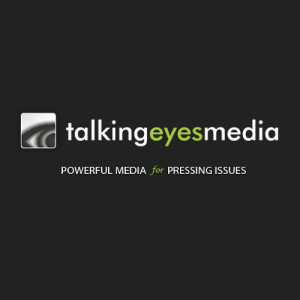 Talking Eyes Media, an award-winning, non-profit organization that produces documentary films, multimedia, books, and exhibitions on various pressing social issues, is looking for a Multimedia Production Intern to join its team for the 2013 Fall season. This is a paid, advanced-level production internship based in Montclair, NJ, just 35 minutes by train from New York Penn Station.
About the Position
Requires a five day per week commitment in New Jersey office from September through December (start and end dates are to be determined)
Interns must not only have strong Final Cut Pro skills, but must also be looking to expand and develop their storytelling skills, and work collaboratively with the production team
The primary responsibility of this internship will include helping to edit short 2-3 minute videos
Other responsibilities include: editing, importing and organizing media content, transcoding video, scripting, transcription and assisting producers and editors with story development
For more information on desired skills and position requirements visit the Talking Eyes Media blog.
Application Process
Interested candidates should send their application to Elissa Pellegrino (elissa@talkingeyesmedia.org) with "2013 Fall Internship" in the subject line. No phone calls please.
All applications must include:
Resume
Cover letter
Links to pieces produced and/or collaborated on, with indication of what role you played
Available start and end dates
Application deadline is July 31, 2013.
About Talking Eyes Media
Talking Eyes Media (TEM) was founded in 2002 by writer/filmmaker Julie Winokur and photojournalist Ed Kashi as a 501(c)(3) public interest organization. Since its founding, Talking Eyes has been at the forefront of multimedia storytelling, generating award-winning work on topics ranging from the uninsured in America to oil exploitation in the Niger Delta, from finding permanent homes for foster children to the residual impact of Agent Orange. TEM consists of visual storytellers, creating documentary films, multimedia, books and exhibitions that actively stimulate dialogue and advocate for positive social change.
Visit TalkingEyesMedia.org for more information.