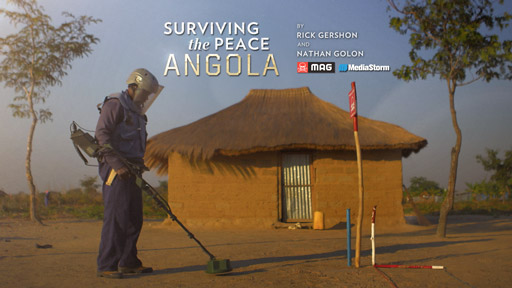 We are pleased to share Surviving the Peace: Angola, our most recent client project produced with the Mines Advisory Group (MAG).
The second project in the Surviving the Peace series, Surviving the Peace: Angola tells the emotional story of Angolans living in the shadow of landmines and unexploded ordnance more than a decade after the conflict officially ended.
This piece—the first MediaStorm project shot on Canon's newly released C300 camera—was shot and produced in a style that would create a tense, uncertain mood.
To detail the story of the Angolan Civil War, MediaStorm's motion graphics designer developed a graphics package that includes archival news reports, creating a fascinating look into Angolan history.
MAG will be using the film to raise funds and awareness for their demining program in Angola. Learn more about their upcoming events by subscribing to the MAG newsletter.
Project Synopsis: After 30 years of civil war, the Angolan people live with daily reminders of conflict. 10 million mines and vast amounts of unexploded ordnance litter the ground, making every step a potentially life-threatening decision.

Surviving the Peace: Laos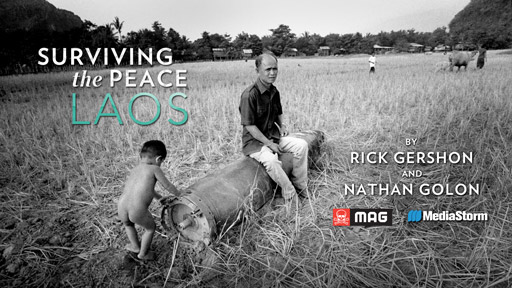 MAG first commissioned MediaStorm in 2011 to create a documentary to profile their work in Laos, the most heavily bombed country in history.
Project Synopsis: Surviving the Peace: Laos takes an intimate look at the impact of unexploded bombs left over from the Vietnam war in Laos and profiles the dangerous, yet life saving work, that MAG has undertaken in the country.