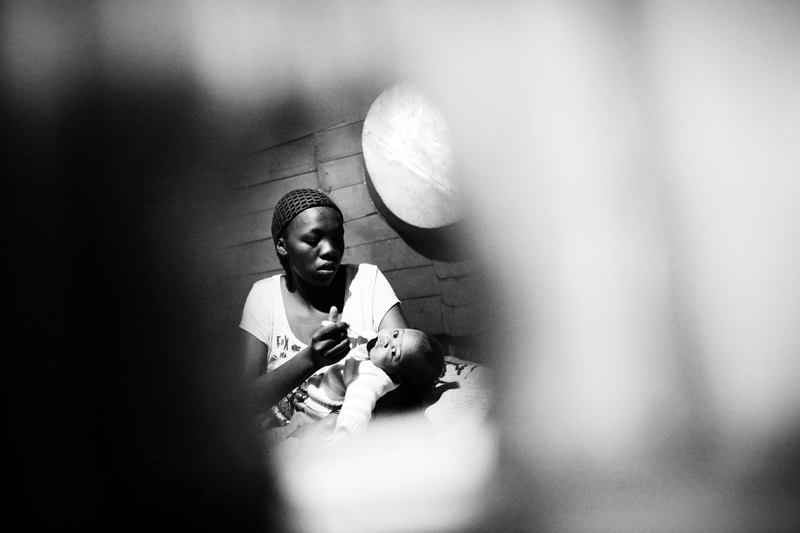 Matthew Lloyd, a London-based editorial and commercial photographer, recently went to South Africa to create a project about AIDS for Bishop Simeon Trust. He's mainly a still photographer and didn't originally intend for the project to be multimedia heavy. When he arrived to shoot though, Lloyd felt multimedia was the right medium for the project.
The project he created, Infected or Affected is a moving multimedia piece that puts a face on the harsh statistics that are a reality in South Africa today: One in two women are raped, one in three girls complete secondary school, 12 percent of the population has HIV/AIDS.
Having done only some short multimedia pieces in the past, this piece is the first in-depth multimedia project in his portfolio. He shot and produced the project on his own and used the MediaStorm Online Training videos to help him through the process. He learned a lot about the skills and attitude surrounding multimedia from his experience and in a recent conversation agreed to share it with our readers.
Interview with Matthew Lloyd
You mainly shoot for editorial and commercial clients. Why did you take on this project?

Most of my work is for newspapers or businesses on very short-term projects, I wanted to work on a more in-depth and challenging project. I also needed a multimedia project in my portfolio, not having done anything more than a quick piece before, this seemed to be a good project to start with.
You're a still photographer by trade, but you've made a great multimedia piece. What particular challenges did you run into in switching medium?
Keeping the tripod locked and not chasing the action (something I learned in the MediaStorm tutorials)… hard to do as a photographer. I was taking a minimal kit, including a very small tripod, so pan and tilt wasn't going to work.
A lot of it is just handheld on a 100mm macro with image stabilization. As a photographer I hate carrying tripods and the 100mm combined with FCP X's stabilization function meant I could really cut down on the use of the tripod.
Also, I kind of knew it already, but the rate that audio eats up photo and even video content and just how much material you have to have is incredible.
You introduce the piece with the statistic that a girl in SA is more likely to be raped than to learn to read. Do you think you've succeeded in humanizing this statistic for Western audiences?
I hope so, but it's only the tiniest of snapshots of the problems South Africa has. All the videos together feel like about two-thirds of a completed project, needing a few more voices from different sectors. I had several more recorded interviews, but not enough visual material to really make them work as well as the other pieces.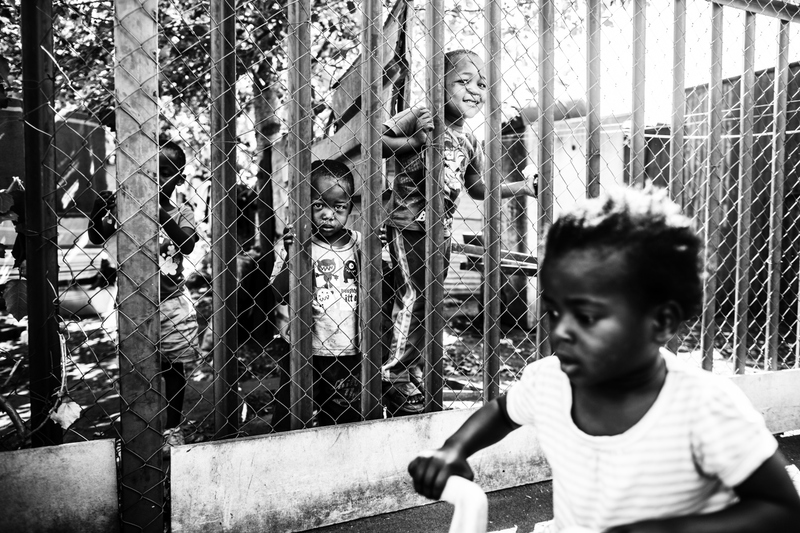 You created this piece with the MediaStorm Online Training videos. Give us some examples of how you used the videos in this project.

The audio section was key. The tips for placement and holding the microphone when subjects are speaking, picking suitable locations and so on. Without that I think I would have come back with some pretty awful audio.
Interview technique was also so important, being able to get the descriptions and elaborations out of a subject is key. I've sat in on a lot of print interviews, and I may be wrong, but the multimedia interview seems quite different.
The video portrait was a great way of filling space and complemented the case-study style. Some of the videos are nearly entirely a video portrait.
I also showed the charity worker the videos on interview techniques and audio recording, so she could do some of that whilst I was filming. This was invaluable.
Since I only ever seem to shoot/edit video once in a blue moon I have usually forgotten everything everytime I come to do one, but the important principles of the tutorials have stuck with me. If I was going away on a trip tomorrow, I would definitely be re-watching them all from the start to fill in the details.
Have you had any disappointments with the project?
I had hoped to get some media organizations or newspapers in the UK interested enough to write up a short story and maybe use part of the project online. There's a very, very strong story and it was released at a timely moment when South Africa's rape problem hit the headlines worldwide, but there seems to be very little interest in multimedia here in the UK, getting people just to watch it was tough work.
Why do you think there's so little interest in multimedia in the UK?
I'm not sure. When I was in photojournalism college video was really stressed as an important tool that would become as important as taking pictures. In the last few years, despite the technology arriving to really let photographers do nice video pieces, the interest in it seems to have dropped off. Maybe it's due to budget and staff cuts, and a lack of time to spend on projects as newspapers try to keep up with the rolling 24-hour news cycle.
What are your plans for this project going forward?
The plan when going there was to provide the charity with a whole new photographic library to use across all their marketing material, website, newsletters and so on. And I feel we did that successfully, with the videos a bonus resource that can be shown in churches, colleges, schools and so on. I edited a few different versions for different audiences, but the initial feedback on its impact seems to be quite strong.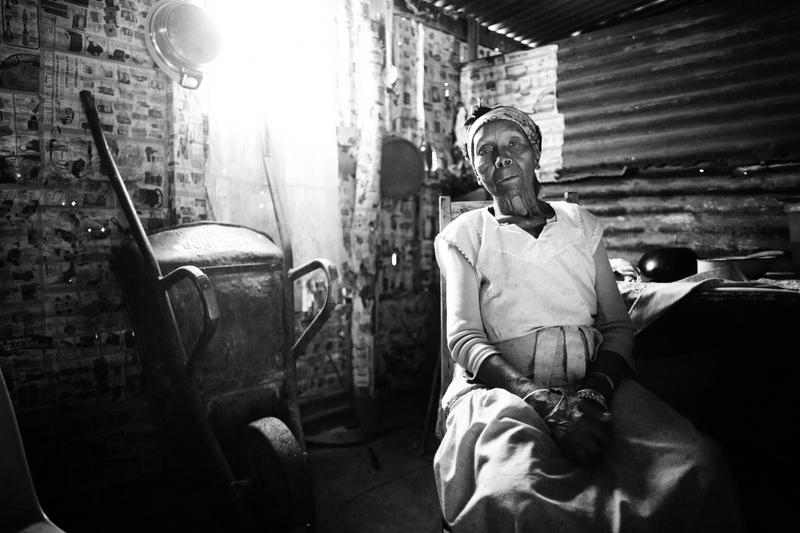 About Matthew Lloyd
Born in England, Matthew Lloyd studied photojournalism at the Sheffield College before winning The Times Young Photographer of the Year 2009 and The Picture Editors Guild Young Photographer of the Year 2010 and 2011. Currently he is a London-based freelancer, with editorial clients ranging from the The Times of London to the Los Angeles Times.
His portfolio is available at www.matthewglloyd.co.uk. Follow him on Twitter at @mlloydphoto.
MediaStorm Online Training
Whether you're an established photographer looking to transition to multimedia storytelling or a student wanting to expand your storytelling skills, MediaStorm's online training provides a practical overview that will further your multimedia storytelling skills. Learn more at mediastorm.com/train.