MediaStorm is excited to welcome Josh Davis and Jon Kasbe to our team as Spring 2013 interns.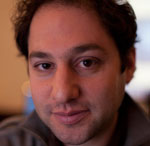 Joshua Davis is an award-winning multimedia journalist and documentary videomaker.
He recently earned his master's degree from UNC-Chapel Hill, where he produced his multimedia thesis, The Undocumentary, about the immigrant rights movement. The project received multiple honors in the 67th College Photographer of the Year Awards, and it was recognized in the 2012 FotoWeekDC International Awards Competition.
Last summer, Joshua served as the managing editor of 100 Gallons, a 2012 special report about water for Powering A Nation. Joshua previously freelanced in New York and Washington, D.C., where he worked on projects for PBS Frontline, RollingStone.com, The New York Times, Arte, the Travel Channel, and nonprofit organizations.
He has served as adjunct faculty at New York University, coached the 2012 Carolina Photojournalism Workshop and taught courses as an Apple Certified Final Cut Pro editing instructor. In his free time, Joshua enjoys traveling, practicing Spanish, and playing around on his Twitter account.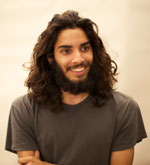 Jon Kasbe likes meeting people and finding stories. Video is a way for him to share the stories he cares about.
He has spent the last couple years studying communications at UNC Chapel Hill. While there, Jon worked on award-winning projects with Students of the World, Carolina Photojournalism Workshop, Reese Felts Digital Newsroom and Living Galapagos. This past summer he worked as a videographer, editor, negotiator and conceptualizer for Powering a Nation's latest interactive project, 100 Gallons.
His work has received recognition from the Hearst Foundation, Pictures of the Year International, College Photographer of the Year, National Press Photographer's Association and Full Frame Documentary Film Festival.
You can watch his videos at jonkasbe.com.