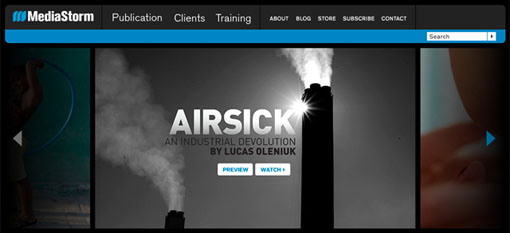 MediaStorm Launches Redesign
We've made it easier for you to find the information you need in our Publication, Client Services and Training Opportunities.
We hope you'll take time to explore the site. A few highlights:
We added more functionality and content options to the home page.
We created a new video player with detailed information about each project.
We added full screen playback and higher quality video encodes.
Many of our projects are now available for embed on your websites and blogs.
Our projects can be filtered by type, client, and workshop.
Contributors, workshop participants, and staff now have dedicated pages.
We expanded our blog, store, awards, link to us and resource sections.
Airsick: An Industrial Devolution by Lucas Oleniuk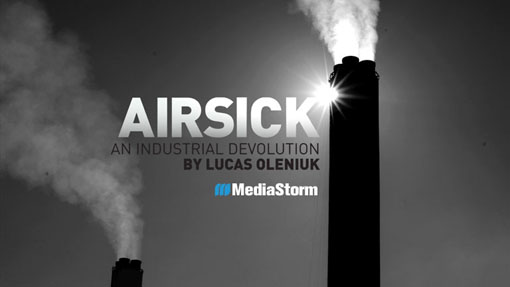 Created with 20,000 photographs and a haunting soundtrack, Airsick: An Industrial Devolution plays out like an unsettling dream. Toronto Star Photographer Lucas Oleniuk examines our addiction to fossil fuel — and its consequences.
Three Women by Eric Maierson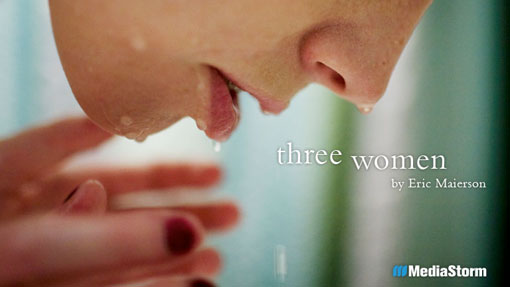 Three Women is a fictional film about women in pain, struggling to make sense of their lives. It is a series of stories reduced to their emotional essence.
MediaStorm Multimedia Workshops
Our next workshop will be held November 13-19, 2010. The application deadline is September 15, 2010.
The MediaStorm Multimedia Workshop is an intensive, hands-on educational experience in advanced multimedia storytelling, where participants work in a team to take a story from concept to publication-ready in a week.
Check out our past workshop stories, learn more about previous participants, or apply now.
Michele Asselin, participant in the March 2010 workshop, had this to say about her experience:
"On the first day of the MediaStorm workshop I understood how much was lacking in my work, by the last day I understood how much was possible. I never would have wanted to make this transition without their guidance and I have no doubt that I have learned from the best."